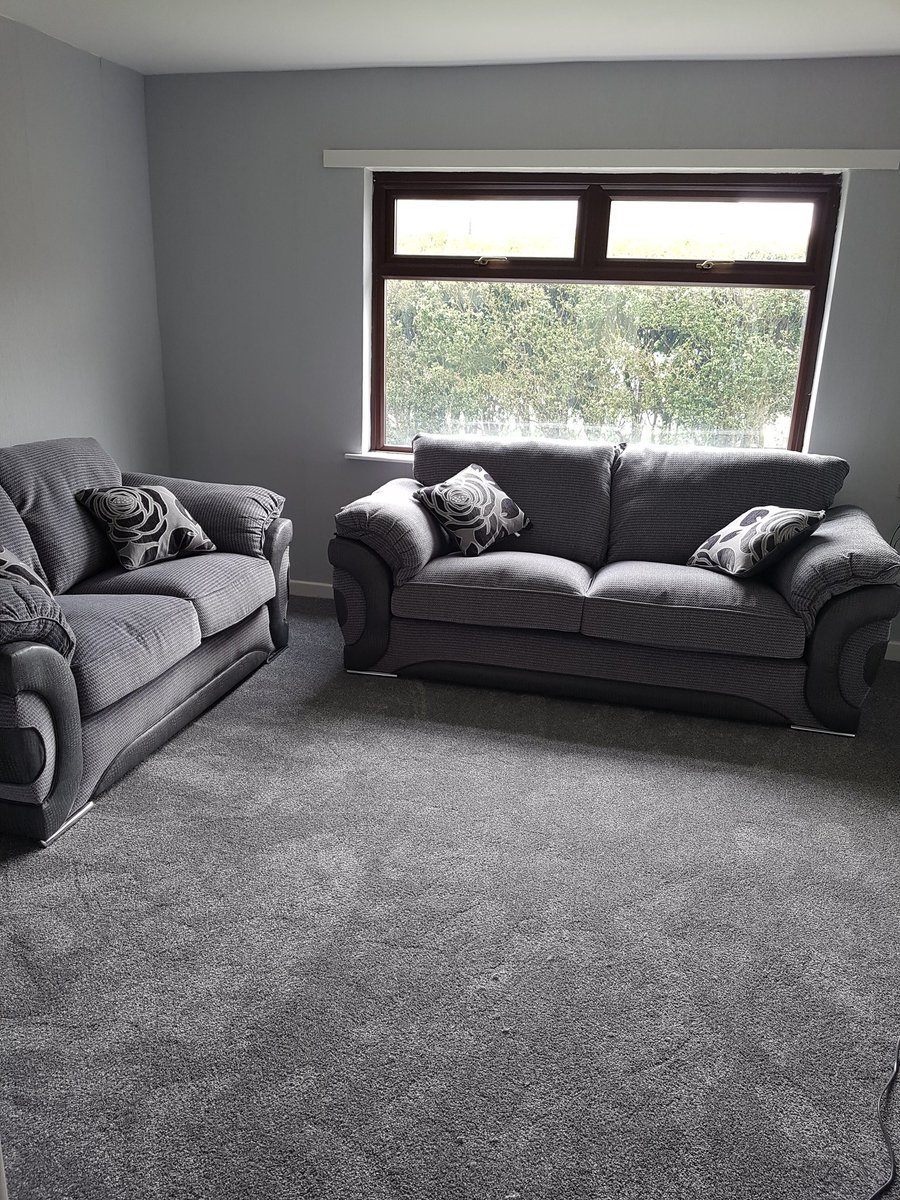 We finally got a living room to sit in last week. Friday we had the carpets fit and Saturday whilst I was getting my hair done Liam put the sofas in place. We still have a bit to do in here but it is finally looking a lot more homely. I will be doing a post on here soon showing different stages just like I did with the bedroom post. I also managed to finally get my hair cut last week after leaving it for far too long. It is amazing how a new hair cut and a new outfit can totally change your outlook as when we went out on Sunday I actually felt happy with how I looked for a change. So here is what I have....
Been watching : I finally watched Pitch Perfect 3 and oh wow that is amazing I am so glad I actually went out and bought it. I have also watched quite a lot of YouTube, I have mainly watched Mr Carrington and Man For Himself as they are easily becoming my favourites.
Been reading : I have stuck to just laying in bed on a night reading the latest posts on my bloglovin feed, it is so nice just relaxing catching up on my favourite blogs.
Been listening to : Fifth Harmony and Dua Lipa have been back on repeat and I just can't get enough of them. I have also spent a lot of time listening to Camila Cabello's so far unreleased song Sangria Wine, it is absolutely amazing.
Bought : I managed to go stupid last week seen as it was payday. I got Pitch Perfect 3 seen as I missed it at the cinema. I also got a huge shark soft toy from Ikea because I seem to be obsessed with sharks lately. I then went to the White Rose to get my mums birthday presents and anniversary presents where I ended up with 2 new tops, 2 shirts for Liam, a new hoodie and a pair of Adidas, but more on those in a post soon.
Plans for this week : I want to get a little more of the living room done plus some more of the games room and bedroom as we are slowly working through our list of jobs to be done. I need to book in for the garage to be cleared too. I also want to have a night just taking pictures for the blog and getting posts typed up.
Last weeks posts : Last Week #1, Bedroom Makeover : Part 1, April Empties
So there you have it that was my week. What have you guys been up to?